Intentional Ministry of Prayer 2017 - Focus on Survivors of Child Sexual Abuse
Intentional Ministry of Prayer 2017 -
Focus on Survivors of Child Sexual Abuse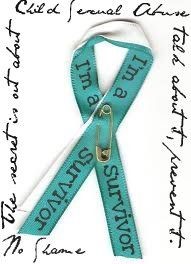 As we are challenged and confronted with the reality of what has been exposed during the Royal Commission into Institutional Responses to Child Sexual Abuse, we take as our focus for our Intentional Ministry of Prayer for this year, the Survivors of Child Sexual Abuse.
This focus encompasses all who live with the effects of these crimes. As Francis Sullivan said at the commission, 'let's not forget the ripples of abuse.' Those who, as children were abused and who were not believed by those in authority; their family, friends and carers who experienced their pain as they lived with the shame and self-loathing; the people in faith communities across our country whose trust and faith have been shattered by such betrayal and the priests and religious who have done nothing wrong yet live in the shadow of such betrayal.
Let our prayers continue to be for Survivors of Child Sexual Abuse and for those affected by the ripples of this abuse.
The words of David Haas' hymn on his album God Is Here, entitled 'God Weeps' captures the suffering of such pain
God Weeps
God Weeps
at love withheld
at strength misused
at children's innocence abused
until we change the way we love
God weeps
God Grieves
at angers fist
at trust betrayed
at women battered and afraid
until we change the way we live
God grieves
God Cries
at hungry mouths
at running sores
at creatures dying without cause
until we change the way we care
God cries
God Waits
for stones to melt
for peace to seed
for hearts to hold each other's needs
until we understand the cross
God waits
---