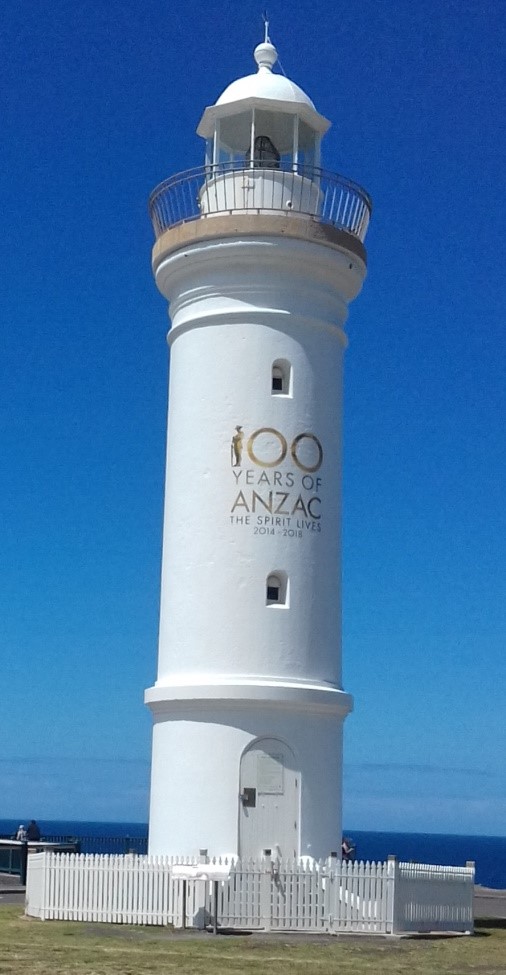 "Lest we Forget"
The website of the Australian War Memorial reminds us that 11 November 2017, marks the 99th anniversary of the Armistice – the suspension of fighting - which ended the First World War (1914–18).
The name Remembrance Day was introduced after the end of the Second World War, when both the Australian and British governments decided that 'Armistice Day' was no longer an appropriate title for a day which would commemorate all war dead.
After the 75th anniversary of the armistice in 1993, Remembrance Day ceremonies were re-established and held in greater honour. The reason for this was the ceremonial entombment in the Australian War Memorial's Hall of Memory of an unknown Australian soldier whose body had been exhumed from a First World War military cemetery in France. Remembrance of the sacrifice of so many lives assumed greater significance in our Australian psyche.
Four years later in 1997 Governor-General Sir William Deane issued a proclamation formally declaring 11 November to be Remembrance Day, urging all Australians to observe one minute's silence at 11 am on 11 November each year to remember those who died or suffered for Australia's cause in all wars and armed conflicts. (AWM website)

Every family is affected by war; our Ursuline family is no exception and the following is only a beginning. We will add other stories of family members of the Ursuline sisters who served in the war at this time.
11th November 2017 - 11th November 2018 marks the centenary year of Remembrance.
On Remembrance Day, we remember all who died or suffered and that includes our mothers and grandmothers, those left behind to manage in their loneliness, young mothers with small children and babies, children without the joy of knowing their fathers in the early years of life. And we must remember our Pioneer Sisters who had to suffer the anguish and indignity of being German in a country at war with theirs. They must have suffered terribly too.
No-one escapes the effects of war. Each of us has our own personal memories and scars and on Remembrance Day this year at 11am we will stop for one minute's silence and prayer, all united in the great quest for Peace.
*From our Ursuline family, Patty Andrew, this year, is remembering her Uncle Billy, her mother's brother who died in 1917. Denise Daly's father Geoff as a 17 year old served at Gallipoli and in the Palestinian desert; other members of her family also served. The fathers of Kath Dwyer and Joan Carmody were at the battles of the Somme. Noel Foley fought the Japanese in New Guinea and in Borneo in WWII. Mary O'Neil's uncle was at Gallipoli; Marj Carroll's father was at Gallipoli; Agnes and Marie Guiren's father was in Palestine.
*Please read more of the stories submitted. This centenary continues until 11th November 2018.
Patty Andrew: Remembering the Battle of Poelcappelle
Denise Daly: Remembrance Day
Marj Carroll: War Years of James Carroll
Mary O'Neill: Remembrance Day - Edward Thomas Cleary
Those with nimble fingers, Please Note: The War memorial and RSL Victoria have a 5000 Poppy Campaign underway to celebrate the end of WWI in 2018. It is inviting us to knit or crochet a Red and Black Poppy. Details including the patterns can be found at : https://5000poppies.wordpress.com/poppy-patterns
---