National Volunteer Week - 21st - 27th May 2018
National Volunteer Week acknowledges the generous contribution of thousands of volunteers throughout Australia. Volunteers are engaged in a wide variety of activities in relation to support, companionship, education and within their own local communities. A number of our Ursuline sisters volunteer their time and talent to many people in their local areas. They share some of their experience with us.
From Sr Mel...
As the recent Commonwealth Games on the Gold Coast were beginning and into their first week, I was twice at the International Airport in Brisbane. My first visit involved a longish wait and I noticed a group of people dressed in attractive blue/green track suits acting fairly excitedly. As we got into conversation they told me they were volunteers who were meeting overseas athletes and their staffs. They were welcoming, escorting to transport and travelling with the visitors to their accommodation. Different groups were assigned to different roles and it was a highly organized operation.
On my second trip to the airport, I saw the same woman who had been there the first time and her role was to hold up different maps so that the group arriving could recognise a welcome and be directed to the next group who made the visitors feel at home, helping with luggage etc. The woman with the maps was not young and I wondered if she had been there every morning. It was tiring work as she stood at the gate for what seemed like hours and made sure that her list of people arrived. She also answered curious questions from other people waiting.
I was thinking that volunteering is what we do when we get older: Among the older Australian Ursulines we volunteer in parishes, Vinnies, with people seeking asylum, those settling into our country, the aged, counselling, U3A, prison support… The list goes on. It seems, however, the greatest number of the six million volunteers in Australia are in 45-54 age group. The lady with the maps and the Ursulines buck this statistic!
Volunteering can open us up to very different realities and take us in surprising directions. As we celebrate Volunteer Week 21st – 27th May (later this year to avoid the Budget!) we can reflect on the truth of the theme for 2018, 'Give a little. Change a lot.'
"I love the freedom of being able to share my energy and 'joie de vivre' with people who may be finding life heavy going. However, I don't really think of myself as a volunteer as such.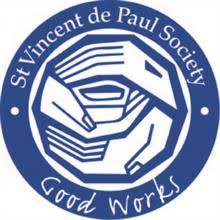 When I can be of practical help, it is a special bonus. There is a beautiful mutuality in the relationships that grow when one is in regular contact with another/others......and this is such a gift for me."
Sr Therese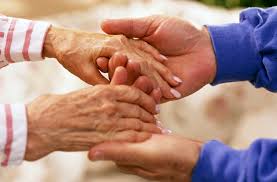 "Since 2003 I have been volunteering as part of the Pastoral Care Team at Southern Cross Aged Care Facility Plumpton. I took this on in my spare time while still teaching English at TAFE. Over these years I have spent precious time with many wonderful elderly people. Every time I visit I feel at home there, and know I would miss the people if I stopped going.
Volunteering has mutual benefits; when two people meet in an atmosphere of love and respect we are both on sacred ground. I love it."
Sr Colleen
Sr Loretta does her volunteering as part of the Dutton Park School community. Each week she attends the staff morning prayer and shares a coffee with them afterwards. On the 4th Sunday of each month she co-ordinates a family Mass at St Ita's Church. Over the period of time this involvement has grown and has led to a dedicated group of parents who help out with the Mass and the BBQ which follows.
This has led to a lively sense of companionship and community which has emerged over the years among all involved.
From Sister Kathleen Nolan.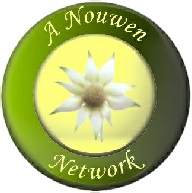 I am an Australian Ursuline now living in Brisbane. Before moving to Brisbane in 2011 I was involved in volunteer work at Port Macquarie, NSW. During this time I was a member of the Pastoral Care team for Catholic Care of the Aged while also running some adult faith development sessions.
Since coming to Brisbane I have been involved with two refugee families as well as the Nouwen Network. The Nouwen Network's purpose is to encourage and support, within and across faith communities, attitudes of awareness, acceptance and respect for people whose lives are affected by mental health issues. The Network groups meet in different suburbs across Brisbane for a cuppa and a social get together. For several years I have been attending these get togethers across as many as five suburbs however this year I am involved with two venues.
I have been helping with English, the understanding of business letters, etc. with both refugee families. One, a Vietnamese family, (husband and wife and three children), have not yet received a permanent visa although they have been in Australia for about five years. The other family consists of a mother from Burundi in Africa with eight children aged from 16 to 11 months. English is the mother's fourth language. I have accompanied this family for nearly eight years. It is a very complex situation and I spend a lot of time helping the mother to understand our Australian bureaucracy and helping her to understand accounts, etc. Of course with children of school age I have also been helping them with their homework two afternoons a week.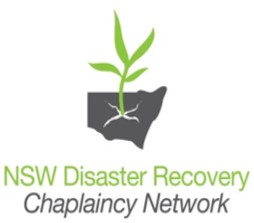 From Sr Venera...
I work on a voluntary basis with two organisations. These are the Disaster Relief Chaplaincy Network (DRCN) and Kairos Outside for Women (KOW).
The first of these, Disaster Relief Chaplaincy Network is an ecumenical group of chaplains who come from the major faith communities within Australia. The group is co-ordinated by Dr. Stephen Robinson who is a minister of the Uniting Church. As chaplains we respond to natural disaster events like floods, bushfires and cyclones. The sudden impact of these, often result in significant personal trauma like loss of property or injury or loss of life in a community. Our aim is to provide pastoral presence and care at evacuation and recovery centres.
The chaplaincy involves working co-operatively with members of each faith group as we seek to give the best pastoral care possible to all the victims of disaster. We also work in conjunction with the other emergency services and attend post event debriefing sessions.
Kairos Outside for Women (KOW), is an organisation established to support women who have a family member or relative serving time in prison. These women often feel isolated in their suffering and experience shame and guilt. In supporting the person who is in prison their own emotional and physical needs often go unmet. KOW prepares weekends where the women can come and be nourished physically, spiritually and emotionally. Attention is given to building their self-worth and forming supportive friendships where they experience understanding, compassion and trust.
The women who serve voluntarily on KOW Teams come from a range of Christian churches. The Christian beliefs and values provide a common source for all of us. In preparation for the live-in weekend with our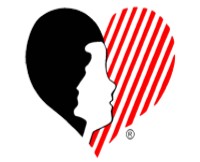 guests, the team attend four training days usually set on a Saturday. These days focus on building a high functioning team who can work as one during the weekend with the women who attend.
Re-unions are also an important part of the support structure. These gatherings include a shared meal. This is followed by a time of prayer and reflection. Guests are invited to share on aspects of their lives.
Sr. Patty and I volunteer as chaplains for these weekends and reunion evenings. To work in this way with those isolated and on the margins, enables us to remain connected to the women experiencing low self-worth, aloneness and rejection.
Venera Nicolosi osu
Kairos Outside for Women
I represent ACRATH (and the Ursulines) as an active member of the AUSTRALIAN CIVIL SOCIETY COALITION FOR WOMEN, PEACE AND SECURITY (CWPS). It is a non-partisan, independent coalition of civil society organisations and networks recognising that women are important agents for change and peace. Our meetings are usually phone links around Australia through which Australian Women shape the Women, Peace and Security agenda.
The CWPS works constructively and collaboratively with the Australian Government to address the implementation of the NAP (National Action Plan, 2012-2018). As volunteer members of the CWPS, we try to build connections through sharing with other groups working on issues relating to Women, Peace and Security. ACRATH brings to the table issues concerning Human Trafficking, Forced Marriage and Slave Labour.
It is an opportunity in which women shape the Women, Peace and Security Agenda. For further information follow the link https://wpscoalition.org/
Sr Genny Ryan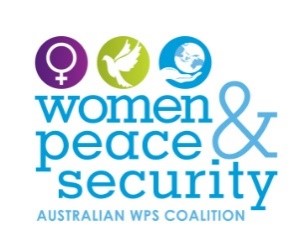 ---