General Chapter 2019
8th September - 11th October
The Ursuline Sisters of the Roman Union are preparing for their General Chapter to be held in Rome from 8th September until 11th October. The symbol for the Chapter "A GLOBAL COMMUNITY moving into New Life" gives a view of roots deeply embedded in countries giving forth life through the cross and fruitful tree. Surrounding the globe are significant words taken from the writings of St Angela which continue to offer hope and optimism for now and the future:- "Act, love, believe, hope, cry out to him with all your heart."
Provinces within the Roman Union are located in Africa, Asia Pacific, Europe, Latin America, Caribbean and the United States of America. Within each of these Provinces there are several communities.
In preparation for the General Chapter all delegates have been required to visit a Province within the Roman Union for a short immersion experience. Such experiences assist in expanding religious, cultural and political understanding - opening up facets of the history of different countries, how religious life is lived, the variety of ministries in which sisters are involved, the life of the Church, and of course the wisdom, struggles and life of the local inhabitants.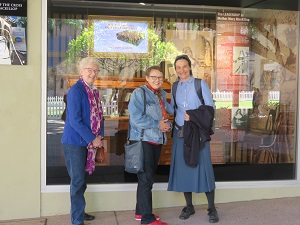 Our Australian delegates to the Chapter, Sr Sue Flood and Sr Lee Veriga visited France and The Caribbean respectively. Sr Marija Merserko from Slovenia visited Australia and spent time in Sydney, Brisbane, the Sunshine Coast and Alice Springs.
Pictured right: Australian Ursuline Sisters Maree and Kari with Sr Marija in Brisbane
Following is a reflection from Sr Lee's time visiting the Caribbean Province;
"My visit to our Ursuline Sisters in Barbados and Guyana was an enriching and renewing experience. From the moment of my arrival, their warm welcome and gracious hospitality spoke of St Angela's words to 'hold them all in your love' (Eighth Counsel v5) and 'rejoice together' (Eighth Legacy).
Sharing in times of prayer and ministry, encountering the local people and engaging with the local culture, history and environment all helped to deepen my understanding and appreciation of the richness to be found in our Congregation's internationality – sensing our unity in diversity, the spirit of Insieme – together. Most importantly, my experience among the Ursulines of the Caribbean Province, clearly expressed St Angela's call to 'persevere faithfully and joyfully in the work you have begun' (Last Legacy v22)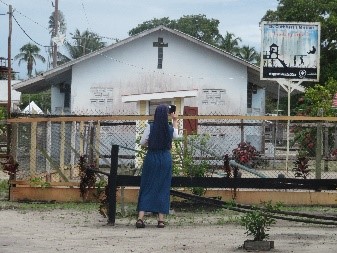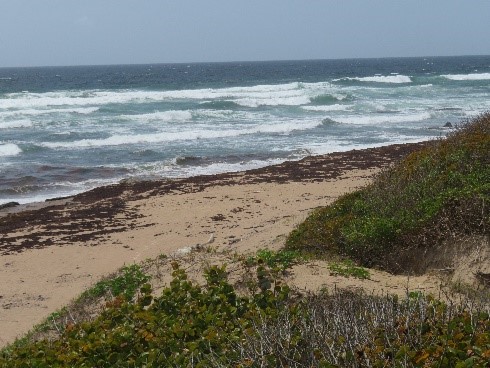 ---
---