"The Mudcrabs"...
an environment group part of the Cooks River Valley Association, Sydney
About 15 years ago a group of men who had been involved with a "Clean Up Australia Day" on a section of the Cooks River, Sydney decided they needed to have a Clean Up Day more than once a year. So they started working at regular intervals. Someone suggested they looked like Mudcrabs as they worked along the mangroves of the River. Hence the name was born.
As well as cleaning up the rubbish, they decided to establish gardens along the river with the hope this would discourage people leaving rubbish in the first place. These men have now become part of the Cooks River Valley Association. If you look on the website Cooks River Valley Association you will see there is a heading - "Mudcrabs- Cooks River Eco Volunteers". What is interesting to know is that it started with a few men, and now there would be over one hundred members. At the moment there are men and women, people from many countries, but all with a passion to Care For Our Creation.
For more information please visit the website The Mudcrabs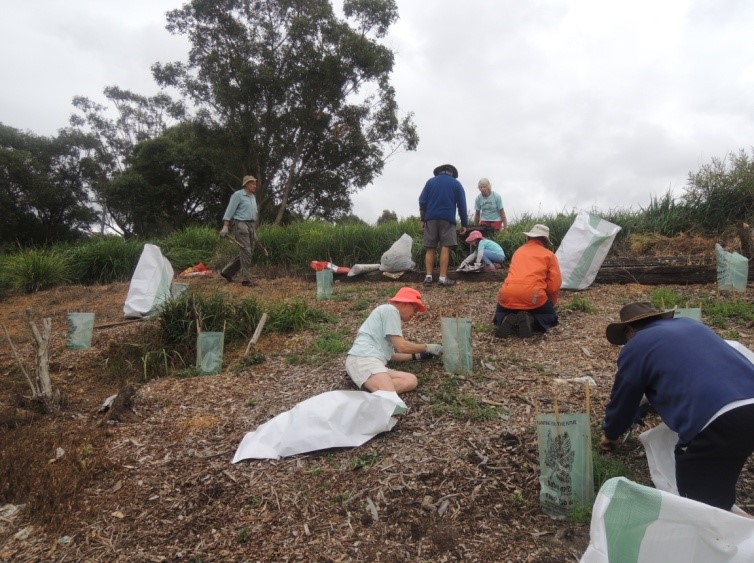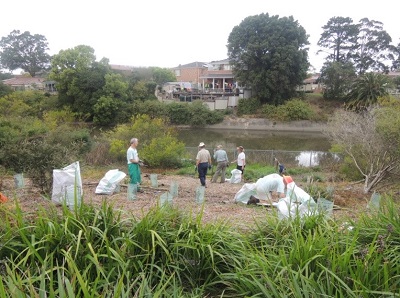 ---