Foundation Day 25th November 2021
This year Ursulines around the world celebrate the four hundred and eighty sixth (486) year of our foundation. Founded by St Angela Merici on 25th November 1535 the "Company of St Ursula" is now known as The Ursulines.
The original Company was comprised of women and girls who were drawn to the person of Jesus and who desired to dedicate their lives to Him but convinced of the fact they wanted to remain in the wider society rather than live in a cloistered community. Such a lifestyle was new and a unique way of living a consecrated life within the Church.
Today as in those early days, with a deep commitment to Christ and anchored in the Scriptures, Ursulines continue to discern the needs of modern times seeking new ways to pursue that vision of St Angela.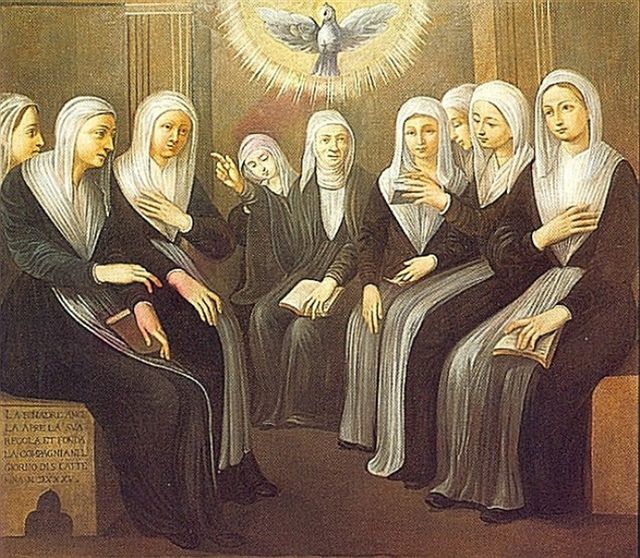 "I am now more alive than when I was on earth;
I see more clearly and hold more dear the good which I see you constantly doing.
And now, even more than before, I want and am able to help you and do good for you in all sorts of ways."
St Angela, Counsels, Prologue
---