St Angela's Day Greetings 2020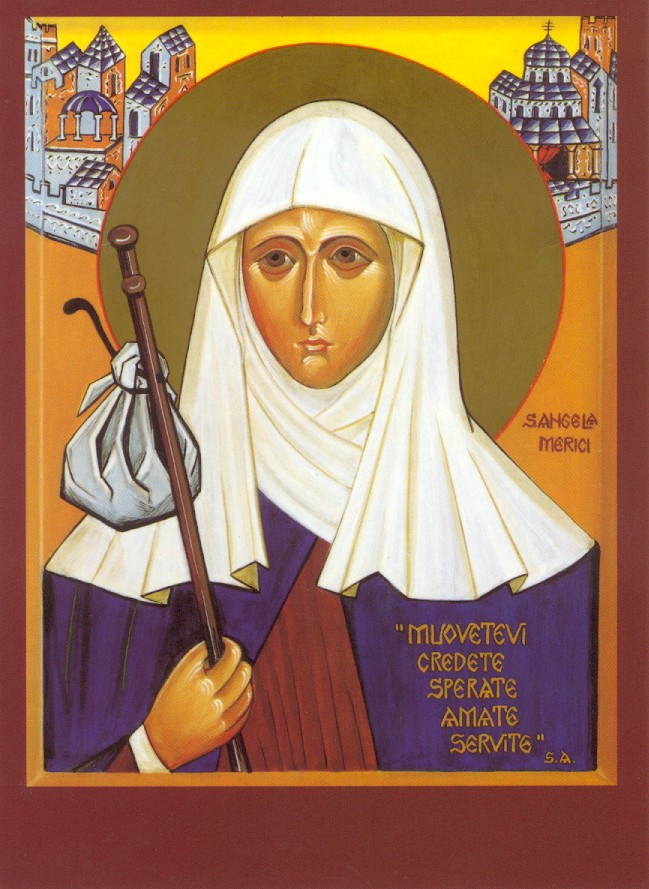 2020 heralds a new decade in our living.
The road lies open to us
to explore
to move on,
to reflect,
to engage with one another
and society in general.
May we, like Angela embrace the challenge of this new decade on our pilgrim way.
May we be open to
Lead a new Life
as she directed us
Happy St Angela's Day 27th January
---