Foundation Day 25th November 2020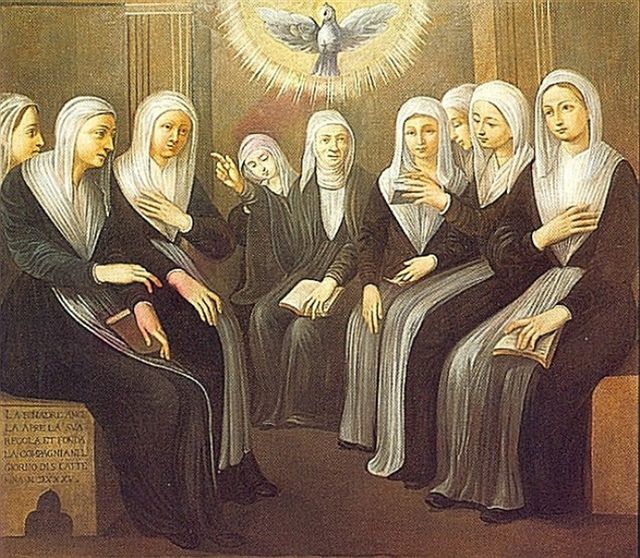 On 25th November 1535, the Feast of St. Catherine of Alexandria, the Ursulines were founded in Brescia Italy by Angela Merici. After having attended Mass at the Church of St. Afra, Angela together with her companions wrote her name in the Book of the Company and together they promised to give their lives in service to God. Totally committed to their calling little did they realise that the sense of deep devotion, service and prayer would be evident in so many countries throughout the world 485 years later.
"The spirit of Angela is characterized by a deep respect for the individual and a profound reliance on God as the giver. She had a steadfast belief that God would 'provide wonderfully well'. The individual was encouraged to respond fully, generously, joyfully, freely and with enthusiasm."
Ursulines of the Roman Union Formation Handbook 2007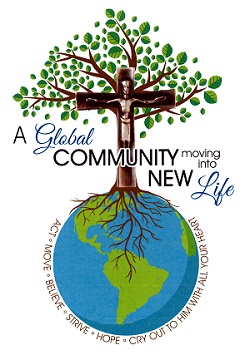 Today, Ursulines throughout the world still draw strength and encouragement from Angela. Having left us with inspirational, comforting and encouraging words we continue to breathe that spirit to those with whom we come in contact.

"Be bound to one another by the bond of charity, esteeming each other, helping each other, bearing with each other in Jesus Christ." Last Counsel

"And if, according to times and circumstances, the need arises to make new rules or do something differently, do it prudently and with good advice." Last Legacy

"Do everything with patience and charity." 4th Legacy

"Have hope and firm faith in God, for God will help you in everything." Prologue to Counsels
---