Christmas Greetings 2020
A light will shine on us this day:
The Lord is born for us.
Responsorial Psalm Mass at Dawn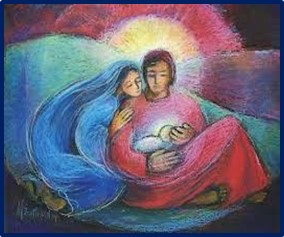 Grant, we pray, almighty God,
that, as we are bathed in the new radiance
of your incarnate Word,
the light of faith, which illumines our minds,
may also shine through in our deeds.
Collect for Mass at Dawn
Happy Christmas and a grace filled 2021!
May you also be a light to all those you encounter in these times of change an unpredictability.
The Australian Ursulines.
Image: Artist - Mary Southard
---