General Chapter
Once every six years, representatives of all the Provinces of the Roman Union of Ursulines gather at the Generalate House in Rome for a General Chapter. The purpose of the General Chapter is to make decisions and set directions for the Institute for the six years ahead. Those gathered at the Chapter are also responsible for electing the team of women who will provide leadership for the International group for the coming period of six years.
The last General Chapter was held in October 2013. Australia was represented by Sr Ruth Durick, Provincial and Sr Lee Veriga, elected delegate from the Province.
At the end of their meetings, the members of the Chapter issued a statement to offer inspiration and direction to sisters throughout the world as we engage in contemplation, ministry and community living in our local areas.

MESSAGE OF THE GENERAL CHAPTER 2013
I will take you from the nations and gather you from all the countries.
A new heart I will give you and a new spirit I will put within you.
Ezekiel 36: 24, 26
As communities of faith in mission
we respond to God's gift of a new heart and a new spirit.
With the courage of Angela,
we dare to be the change we wish to see in our world.
In solidarity and compassion,
and compelled by the Gospel,
we open our hearts to the cries of our earth and its people.
Act, move, believe, strive, hope,
cry out to God with all your heart...
St. Angela, Prologue to the Counsels, 17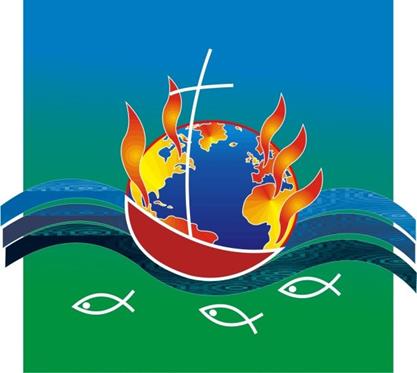 The new Leadership Team, consisting of the Prioress General and five Councillors, which was elected at this Chapter is comprised of
back row; Sr Neusimar Marques da Silva (Brazil), Sr Marie Therese Le Goc (France/Belgium/Spain), Sr Ann-Marie Gardiner (England)
middle row; Sr Maria Jaworska (Poland), Sr Armida Veglio (England) Secretary General
front row; Sr Nurhayati Wiguno (Indonesia) Treasurer General, Sr Cecilia Wang (Taiwan) Prioress General, Sr Moekti Gondosasmito (Indonesia)