ACRATH
ACRATH – Australian Catholic Religious Against Trafficking In Humans
LIVING WITH A HEART FOR JUSTICE IN
OUR WORLD TODAY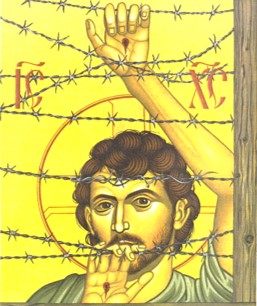 - A glimpse into the story of human trafficking
2021, marked 12 years since the launching in Rome of the
WORLD WIDE ANTI-TRAFFICKING INITIATIVE
under the International Union of Superiors General (UISG).
Religious Congregations throughout the world were called to be part of this initiative in whatever way we could. The challenge we Ursulines embraced here in Australia, 12 years ago, was to BE a VOICE for the powerless and oppressed men, women and children trapped in Human Trafficking.
One way the Australian Ursulines have done this is through our involvement with ACRATH whose vision is to work for a world free of Human Trafficking.
Despite the best efforts of so many people,
HUMAN TRAFFICKING / MODERN SLAVERY is considered to be the
THIRD LARGEST CRIMINAL INDUSTRY in our world today.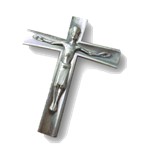 Slavery, in one form or another, exists worldwide.
In Australia trafficked women, men and children "slip under the radar" and into our suburbs where they live HIDDEN IN PLAIN SIGHT while caught up in
• forced/slave labour
• debt bondage
• domestic or sexual servitude, and
• forced marriage.
Statistics from ILO and UNICEF show world-wide there are over
160 Million Child Slave Labourers.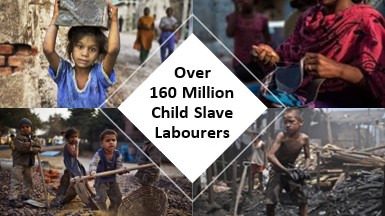 Such work deprives these children of their childhood. It prevents them from going to school which is a pathway to a paid job/better future.
Approximately 80 million of these child labourers work in hazardous labour where they
• carry heavy loads that damage their backs
• dig underground,
• spend long hours under water with only a tube for breathing
• breathe chemicals and pesticides without wearing protective masks or clothing.
So we MUST ask….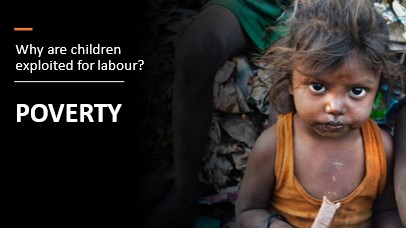 Why are children exploited for labour?
Poverty
If poverty is the problem…
then getting children out of child labour and
into schools is the solution.
IN SERVICE OF A BETTER WORLD
Inspired by Angela Merici, the students of House Brescia at Merici College, Canberra have pledged to raise money each year for the MOTHER OF PEACE (Ursuline) SCHOOL in Chrab Viel, Cambodia.
In doing so these Merici College students desire to promote an education that supports a pathway to a life of dignity for ALL children.
SO WHERE ARE WE TODAY?
The struggle to end Human Trafficking in our world involves working in partnership with other NGOs and organisations including Federal and State Government Departments.
Such collaborative efforts enable us all to create bridges of love. As we walk across the bridge into the life of a trafficked person or child labourer, we can say…
"You are not alone... We are with you."
References:
Christ in the Margins Robert Lentz and Edwina Gateley
http://getdrawings.com/get-silhouette#children-at-play-silhouette-1.jpg
https://www.theguardian.com/sustainable-business/2015/jan/13/businesses-eradicate-child-labour-live-chat
https://www.gsdmagazine.org/child-labour-in-india-the-missing-data-the-informal-economy/
https://www.wvi.org/blogpost/debunking-child-labour-myths
https://www.pinterest.com.au/pin/516928863452734857/
Hazardous Labour
https://www.hrw.org/report/2016/07/15/they-bear-all-pain/hazardous-child-labor-afghanistan
https://www.theguardian.com/world/2020/aug/08/india-prime-minister-narendra-modi-plans-to-fell-ancient-forest-to-create-40-new-coal-fields
https://old.danwatch.dk/wp-content/uploads/2015/03/Child-mined-in-your-gadgets.pdf
https://www.retailnews.asia/vietnam-child-labor-rate-lower-than-regional-average/
https://pulitzercenter.org/stories/philippines-dangerous-and-illegal-compressor-mining
Poverty
https://www.adamsmith.org/blog/the-terrors-of-rising-child-poverty-in-the-uk
Say no
https://www.ei-ie.org/en/dossier/1253:from-work-to-school-putting-an-end-to-child-labour