ACRATH
ACRATH – Australian Catholic Religious Against Trafficking In Humans
ACRATH Ministry
The message from our General Chapter in Rome in 2007 said:
"Strengthened by the Word of God and our own communion with each other, let us go beyond our borders and, with Angela, be signs of reconciliation and hope."
This message sent Australian Ursulines out to the "edge" to reflect upon and grapple with relevant issues, including that of HUMAN TRAFFICKING.
We realised we needed to seek pathways along which to walk, side by side, with those caught in the web of human trafficking.
Pope Francis' recent call for a "Global Ecumenical Church Response to human trafficking in all its forms" was a further challenge to us all.
Sr Genny Ryan is one Ursuline from the Australian province who is currently working with ACRATH (Australian Catholic Religious Against Trafficking in Humans) in direct response to this call of our Chapter. Here she outlines some of her work.
As an Ursuline involved with ACRATH I find there are countless opportunities to make a difference in the lives of those trafficked into bondage.
Through a variety of processes ACRATH aims to:
Raise awareness of human trafficking, its causes and the scope for action.
Work to ensure the rights and complex needs of people trafficked into Australia are met.
Collaborate with like-minded organisations in Australia, the Asia-Pacific region to advocate for measures to address human trafficking.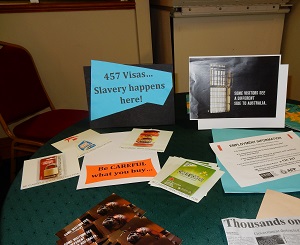 Such involvement is like a movement from the outside to the inside, a movement that connects on the level of the heart. One Sister, describing her experience of working with women trapped in sexual servitude said:
"I believe that deep down in every person there is the spark of God. When I reach out to help these women, their tears flow... a desperate trust is borne out of...... and so begins the rescue and the journey home."
For me, to share in ACRATH's ministry is a treasured gift. May we have the wisdom and courage to stand in solidarity with trafficked people so that together we may find the pathway to love and freedom.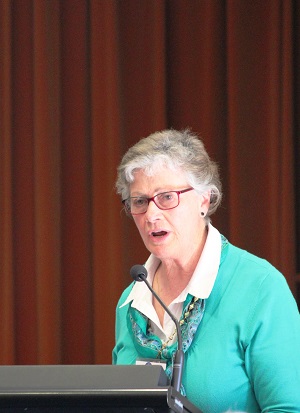 Sr Genny Ryan osu