Items of Interest
Feast of St Ursula 21st October 2020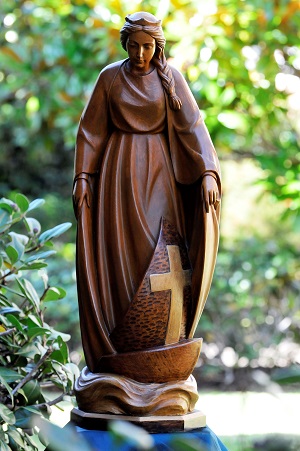 On this Feast Day of St Ursula we provide some inspirational reflections from young women at St Ursula's College, Toowoomba.
"Saint Ursula is a role model for every young woman today. She courageously carved a path, of leadership, virtue, dignity and dedication for women of today. Saint Ursula allows a vision to be embedded in the mindsets of young women to make a change. Her message tells us to stand strong, be brave, and persevere. Saint Ursula makes it possible for us as young women to celebrate our talents and ourselves. Together we can ignite the spirit of power and hope. Saint Ursula's story has highlighted the importance of expressing love and gratitude towards women's contributions to our lives, and honours the struggles of women who have broken barriers to reach success." (Josie)
"St. Ursula's story, from hundreds of years ago, is still very important to individuals today. Her determination, perseverance and love for others is what makes her so inspiring and admired by people today. She was a countercultural and independent woman of her time, going against the standard expectations held upon women. With many rights still not held by many women in the world, she acts as a motivation and guide to others, to stand up for their rights. Additionally, the fact that she did not set aside her morals and stuck to her faith, inspires others to stick to their faith too." (Lauren) image: St Ursula - Statue St Ursula's College Kingsgrove
---
Laudato Si' Week 16-24 May 2020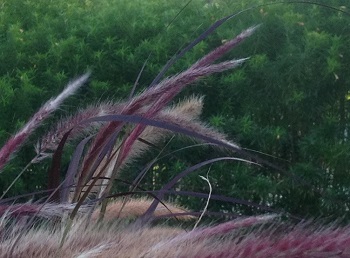 Pope Francis begins his 2015 encyclical "Laudato Si, mi' Signore" – "Praise be to you, my Lord". He states this encyclical is "On Care For Our Common Home." Over these past months our homes have changed. In this 'Laudato Si' week, we may do well to reflect on what this time at home has meant for us. In this reflection let us not concentrate on just the structural aspect of our home but the variety of relationships, activities, care, work, challenges and demands that arose for us and still remain in this time of Covid-19.
Throughout the encyclical emerges variety of aspects which affect the way we care for our universal home the earth.
This week we focus on aspects of 'Laudato Si' which may assist to put us in touch with our natural home, a home that we share with all humanity.
"When we fail to acknowledge as part of reality the worth of a poor person, a human embro, a person with disabilities – to offer just a few examples – it becomes difficult to hear the cry of nature itself; everything is connected." Laudato Si #117
"Social ecology is necessarily institutional, and gradually extends to the whole of society, from the primary social group, the family, to the wider local, national and international communities".
Laudato Si #142
"A sense of deep communion with the rest of nature cannot be real if our hearts lack tenderness, compassion and concern for human beings". Laudato Si 91
EXCERPTS FROM "A CHRISTIAN PRAYER IN UNION WITH CREATION" Laudato Si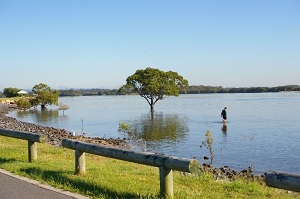 Holy Spirit, by your light
You guide this world towards the Father's love
And accompany creation as it groans in travail.
You also dwell in our hearts
And you inspire us to do what is good.
Praise be to you!
Triune Lord,
wondrous community of infinite love,
teach us to contemplate you
in the beauty of the universe,
for all things speak of you.
Awaken our praise and thankfulness
for every being that you have made.
Give us the grace to feel profoundly joined
to everything that is.
---