Items of Interest
Laudato Si' Week 16-24 May 2020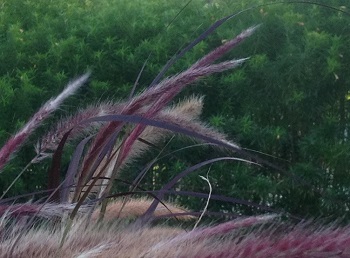 Pope Francis begins his 2015 encyclical "Laudato Si, mi' Signore" – "Praise be to you, my Lord". He states this encyclical is "On Care For Our Common Home." Over these past months our homes have changed. In this 'Laudato Si' week, we may do well to reflect on what this time at home has meant for us. In this reflection let us not concentrate on just the structural aspect of our home but the variety of relationships, activities, care, work, challenges and demands that arose for us and still remain in this time of Covid-19.
Throughout the encyclical emerges variety of aspects which affect the way we care for our universal home the earth.
This week we focus on aspects of 'Laudato Si' which may assist to put us in touch with our natural home, a home that we share with all humanity.
"When we fail to acknowledge as part of reality the worth of a poor person, a human embro, a person with disabilities – to offer just a few examples – it becomes difficult to hear the cry of nature itself; everything is connected." Laudato Si #117
"Social ecology is necessarily institutional, and gradually extends to the whole of society, from the primary social group, the family, to the wider local, national and international communities".
Laudato Si #142
"A sense of deep communion with the rest of nature cannot be real if our hearts lack tenderness, compassion and concern for human beings". Laudato Si 91
EXCERPTS FROM "A CHRISTIAN PRAYER IN UNION WITH CREATION" Laudato Si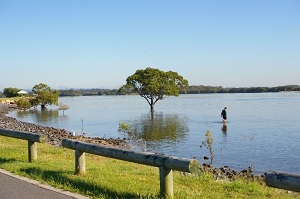 Holy Spirit, by your light
You guide this world towards the Father's love
And accompany creation as it groans in travail.
You also dwell in our hearts
And you inspire us to do what is good.
Praise be to you!
Triune Lord,
wondrous community of infinite love,
teach us to contemplate you
in the beauty of the universe,
for all things speak of you.
Awaken our praise and thankfulness
for every being that you have made.
Give us the grace to feel profoundly joined
to everything that is.
---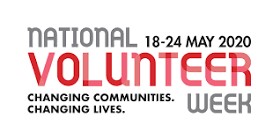 At the beginning of this new decade we were challenged by the devastating effects of the bushfires throughout Australia. Stark images of loss of life, property and the natural environment were consistently played across our screens. Thousands of people were displaced, and were surrounded in smoke, ash and flames. The generosity of people from throughout the country reaching out offering to assist in these times was unprecedented.
Our focus was then quickly turned to Covid-19, a pandemic spreading around the world in a very short time. We were in places we had never been before. People were dying of the virus for which there is no vaccine, we learned and practised the reality of social distancing, our borders were closed, educational institutions were closed and long queues were seen outside Employment Agencies.
May 18th -24th is National Volunteer Week with the theme "Changing Communities, Changing Lives". This theme takes on both a new meaning and a different understanding as we live in this time post the national bushfires and in the presence of Covid-19. In spite of this, our interaction and service of people has continued, but is exercised differently.
"Changing Communities, Changing Lives" has certainly pushed us forward to take on a myriad of new ways to continue our volunteer work at this time. The general outreach of caring and communication has risen to new levels and is offering hope, companionship and comfort via phone calls, emails, Zoom communication, regulated visits to the aged or writing letters, just to mention a few avenues. Here are some groups and individuals who continue to be supported by our volunteers: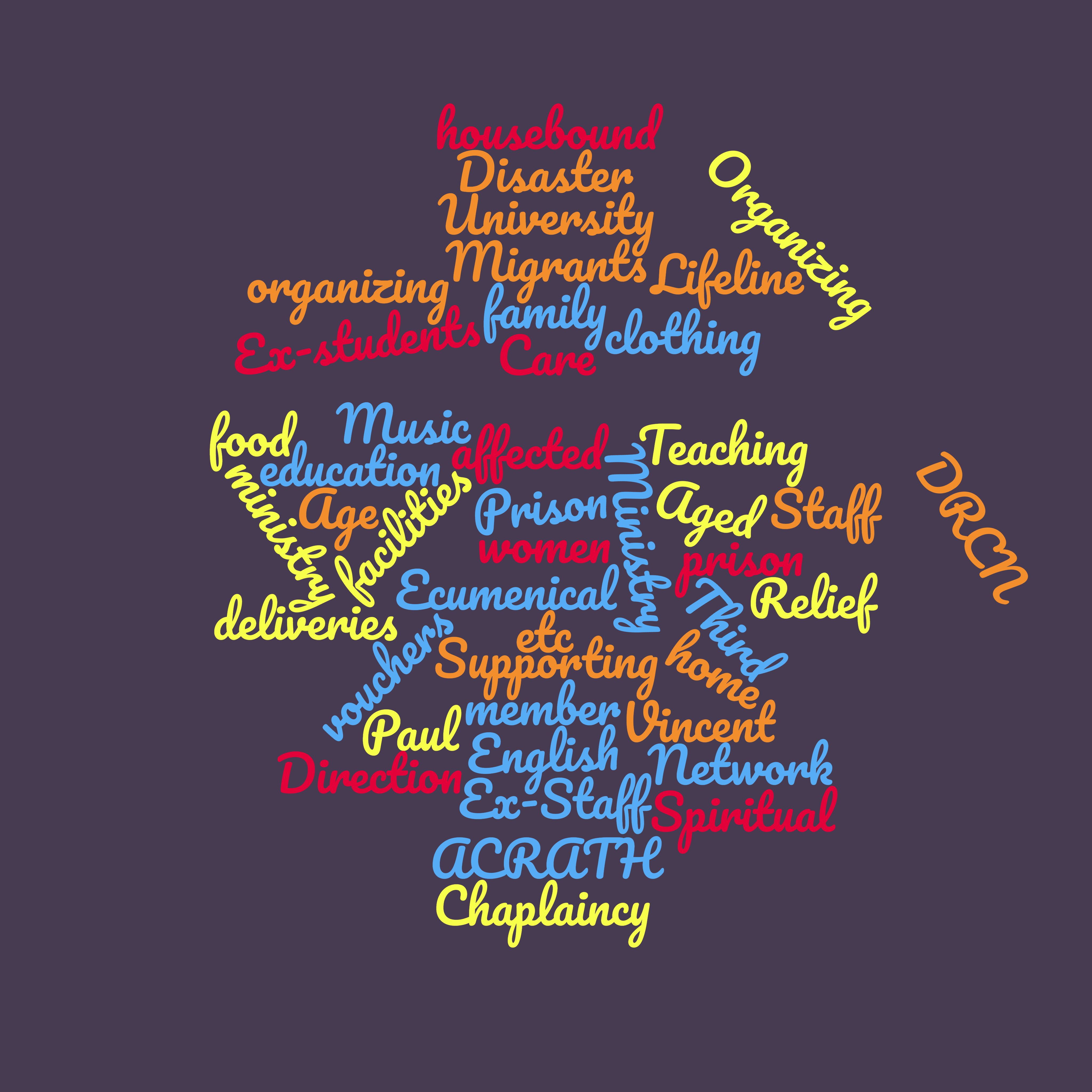 Organizing home deliveries for housebound
ACRATH ministry
Staff, Ex-Staff and Ex-students
Disaster Relief Chaplaincy Network (DRCN)
Spiritual Direction
Lifeline
St Vincent de Paul, organizing food vouchers, clothing etc
Supporting those in Aged Care facilities
Ecumenical Prison Ministry for women affected by having a family member in prison
University of the Third Age
Music education
Teaching English to Migrants
---