Items of Interest
St Angela's Day - 27th January 2021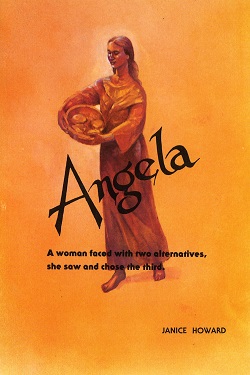 Angela Merici was born in the early 1470's in Desenzano northern Italy.
Orphaned at a young age she went to live with her Aunt and Uncle in Salo on the shores of Lake Garda.
Living in Italy during the Renaissance Angela was alert to the challenges of the time.
She had a profound love of God and respect for humanity and the individual which manifested itself in a deep acceptance and service of the poor and vulnerable.
Throughout her life many people sought her wisdom and advice.
In 1535 Angela founded The Company of St. Ursula now known as the Ursulines.
Angela died on 27th January 1540. This day is also her feast day which is celebrated by the universal Church.
Marking 450 years since her death Janice Howard, an Australian Ursuline, wrote the book
Angela with the sub-title
A woman faced with two alternatives,
she saw and chose the third.

This subtitle remains both relevant and challenging today as our world enters 2021. We face a pandemic, climate change, deep unrest among nations, a general disregard for the universal poor and vulnerable.

What alternatives for our world can we embrace today relying on that spirit of Angela?
May we, like Angela's followers be encouraged by her words of faith and wisdom in our present time and act accordingly!

"Let them hold this as most certain: that they will never be abandoned in their needs. God will provide for them wonderfully well." 5th Counsel.
---
CPSL Safeguarding Audit Report Dec 2020
The safeguarding audit of the Ursulines of the Roman Union (Australian Ursulines) found that the Ursulines has demonstrated compliance with 100 per cent of the indicators relevant to their operations under the National Catholic Safeguarding Standards. Three recommendations have been given to the Ursulines to strengthen their safeguarding practices.
There are no Priority 1 (high rated) recommendations for the Ursulines.
View the audit report of the Ursulines here.
---