Items of Interest
ERADICATION OF VIOLENCE AGAINST WOMEN
Women's rights activists have observed 25th November as a day against gender-based violence since 1981. It was another eighteen years before this day was pronounced the International Day for the Elimination of Violence against Women.
Throughout this year as the result of the impact of COVID-19, worldwide we have witnessed an increase in violence against women and girls. Globally, 243 million women and girls have been abused and fewer than 40% of those who have experienced violence reported it or sought help.
A Global campaign raising awareness of violence runs for sixteen days from 25th November and concludes on World Humanity Day 10th December. The campaign has as its theme
"Orange the World: Fund, Respond, Prevent, Collect."
These sixteen days are an opportunity for each of us to inform ourselves of the seriousness of such violence and question how as individuals and communities we can contribute to a respectful and grateful attitude for the dignity of each human person.
White Ribbon Australia is part of the global movement against this violence. Many volunteers assist with the sale of the ribbons on our streets on 25th November. More detailed information can be found on the following sites.
www.un.org/en/observances/ending-violence-against-women-day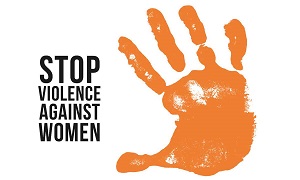 ---
Vietnamese Sisters Visit Australia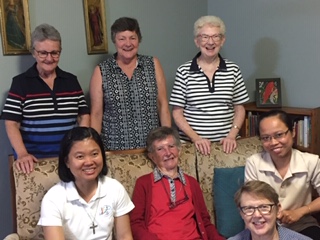 On 2nd February Sisters Lang and Minh Trang arrived from Vietnam to spend the academic year at the Griffith English Language Institute (GELI). In Vietnam both sisters are involved in their kindergarten school in Ðông Nai. Minh Trang and Lang will stay in Australia until November living in Mansfield close to the other sisters who reside there. While having been in Australia for only a short time they have managed to navigate buses to and from GELI, met other students (none of whom are Vietnamese), gone shopping, cooked a Vietnamese meal for the Sunshine Coast Community and joined in various activities which make up daily living in Australia!
---